NORTH PARK'S HOME FOR
AUTHENTIC & DELICIOUS CHINESE CUISINE
Authentic Chinese cuisine made with the highest-quality
ingredients to tempt your palate is always the order of the day at
New Maxim's Palace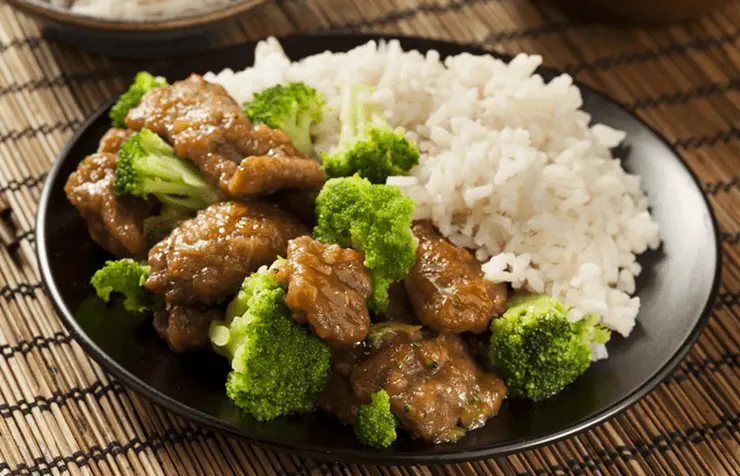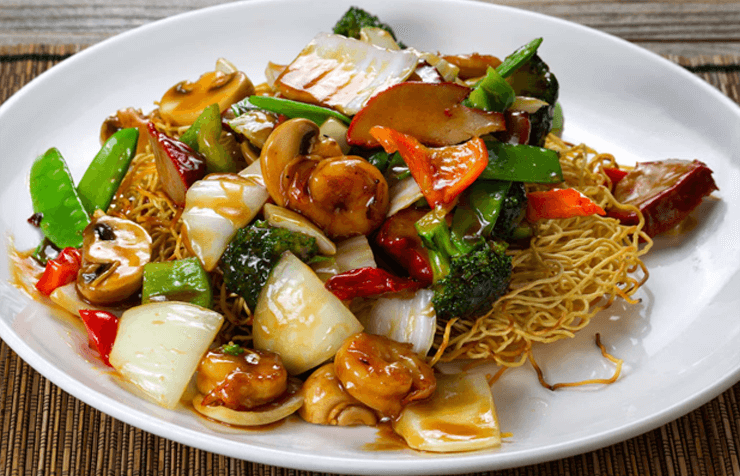 CHECK-OUT OUR MOUTHWATERING DISHES
Chow Mein, Lo Mein, Chow Fun, Egg Foo Young Mandarin,
Moo Shu, Sizzling Platters, Soups, Teriyaki Bowls & More!
[wonderplugin_gridgallery id=3]
Serving the Best Chinese Cuisine in San Diego for Over 30 Years
Really delicious miso soup and orange chicken. Nice employees and a sweet ambiance. Really enjoyed eating here. Thanks for amazing service.
One of the tastiest wonton soups ever. Huge portions! Fried dumplings so tasty. Service was quick and friendly.
Awesome Chinese food. I've tried so many in SD and this place is hands down the best around. Salt and pepper chicken was amazing.
This review is for the Kung Pao Chicken. It's insane. It reminds me of Mandarin House's Kung Pao. A fiery red sauce. LOVED it.
I love egg foo young and crave it. This spot satisfies that craving. Good portions too!
This is a great Chinese restaurant. We have ordered take out from here for years and the food is consistently very good. The staff are always nice and helpful.
Great spot, some of the best if not the best Chinese food I've had in SD. Very friendly owners! They can tailor any dish to your preferences...HIGHLY RECOMMENDED!!!
Discover the Best Chinese Food in San Diego: New Maxim's Palace
Welcome to New Maxim's Palace, the ultimate destination for authentic and mind-blowing Chinese cuisine. Chinese food is phenomenally popular and celebrated cuisine across the globe. Needless to say, it is no different in San Diego's gastronomic landscape. Authentic Chinese cuisine is known for its diversity. If you are looking for authentic Chinese fast food, look no further. San Diego's food aficionados can rest assured to enjoy a memorable dining experience at New Maxim's Palace anytime and every time!
Our master chefs are highly skilled, exceptionally talented, and know their craft well. They use top-quality ingredients and a subtle mix of spices to create unique flavors and mouth-watering delicacies that are sure to delight and tantalize your taste buds. Next time you wish to visit a Chinese restaurant, come and enjoy some unique and flavorsome maxim Chinese food. It is the best and cheap Chinese food restaurant in North Park, San Diego, California. You may order our online Chinese food and enjoy delicious food in the comfort and privacy of your home.
Authentic Chinese food is popular everywhere. As such, there are several Chinese Food Restaurants in San Diego. However, they are no match for New Maxim's Palace. Here, Chinese delicacies are superlative and unique. Food lovers in San Diego find our delicacies truly refreshing, affordable, and healthy. The New Maxim's Palace is the way to go for lip-smacking Chinese dishes. The amazing food and the warm, inviting ambiance attract food lovers looking for Chinese food restaurants near San Diego.
Authentic & Flavorful Chinese Cuisine at Your Service
The super-delicious and aromatic Chinese food served at Maxim's Palace has gained tremendous popularity and helped Maxim's Palace become the top Chinese restaurant, San Diego. We serve traditional and needless to say mouth-watering Chinese food. As such, we have become a renowned name in the culinary business today. We offer a warm, relaxing, and comfortable atmosphere. We are a perfect choice for celebrating special occasions with your family and friends. We offer flavorsome authentic Chinese delicacies. 
New Maxim's Palace: The Best Chinese Restaurant in San Diego – Today, New Maxim's Palace is a well-known name among food enthusiasts in San Diego. It is a top Chinese restaurant, San Diego, known for offering a fine dining experience. It is budget-friendly and offers an enticing menu. Food lovers enjoy New Maxim's Palace – Chinese food because they can get an immensely pleasing and fulfilling experience here. We offer an impressive menu and you are sure to get something that makes you happy, and at prices that do not burn a hole in your pocket.
We offer excellent Chinese food catering service as well, to take your parties and special occasions to the next level. We provide exceptional food and immaculate service. We believe in quality and we always exceed customer expectations. We are a popular takeaway joint too.
Authentic Chinese Cuisine at Your Service – New Maxim's Palace has been gaining immense popularity ever since its inception about three decades back. We offer absolutely delectable chicken, pork, beef, fish, and shrimp delicacies. We are also, well-known for a variety of delightful veggies that will leave you asking for more.
You would love to try our specialties like Fried Pork Chop Spicy Style, Kung Pao Shrimp, Seafood Mixed with Vegetables, Maxim's Special Clay Pot, and Lemon Chicken, among many others. Enjoy an immensely fulfilling and delightful culinary experience here at Maxim's Palace, the best Chinese Seafood Restaurant in San Diego. Do not forget to try our fried rice or steamed rice with finger-licking Crab Rangoon for a never-before experience!
Chow Mein, Lo Mein, And Chow Fun
Egg Foo Young
Mandarin
Moo Shu
Sizzling Platters
Soups
Teriyaki Bowls
If you cannot take time off from your hectic schedule to visit us, you may enjoy your hot-favorite entrees, sitting at your home or office. We are a 
Chinese takeout restaurant
 and promptly deliver authentic Chinese delicacies to your doorstep. We are a well-known
 Chinese food catering service
.
We offer a fabulous event space that can accommodate 40 people. We are a licensed establishment, and follow standard rules and regulations in the food industry today. We offer an immensely tempting array of traditional Chinese food. All our dishes are prepared freshly by some of the highly-skilled and finest chefs in the culinary world. We serve as a highly organized and efficient takeaway joint.
Customer Reviews & Ratings – We have an impressive following. We are fortunate to have countless loyal and repeat customers. They have given rave reviews about our food and service. We are delighted to serve them since service above self is our motto. Our happy customers have given us high ratings consistently and helped us become the top Chinese Restaurant, San Diego.
We take immense pride in the customer support we enjoy. Our customers believe that we have created our own indomitable place today in San Diego's fine dining experience. Many of our satisfied customers have pointed out that they would love to come back to us time and again because of the delicious food and impeccable service. The customer ratings and reviews have pointed out that we always maintain very high standards in terms of food quality and overall service. We are a highly-popular Chinese food restaurant in San Diego.
Chinese Food Catering in San Diego
We are the most efficient Chinese food catering service in San Diego. We offer a broad spectrum of delicious traditional Chinese delicacies to make your special occasion memorable. Your friends and family would love the food we serve.
Professional Chinese Food Catering Service in San Diego – We are a renowned name in the restaurant and catering business. We are professional caterers and we take immense pride in our experienced and proficient team. We believe in high-quality and customer satisfaction. 
Our Food Catering Menu – 
Some of Our Mouth-Watering Appetizers
Egg Rolls
Crab Rangoon
Deep-fried dumplings filled with cream cheese and imitation crab
Fried Wontons
Fried Pork Dumplings
Pork dumplings
Some of Our Delightful Chicken Entrees
Orange Chicken
Mongolian Chicken
Chicken w/ Broccoli
Sweet & Sour Chicken
Some of our Beef Entrees
Beef w/ Broccoli
Mongolian Beef
Szechuan Beef
Beef w/ Mixed Vegetables
Some of our Pork Entrees
Sweet & Sour Pork
Szechuan Pork
BBQ Pork
Mongolian Pork
Some of our Seafood Entrees
Shrimp w/ Broccoli
Shrimp w/ Black Bean Sauce
Sweet & Sour Shrimp
Szechuan Shrimp
Some of our Vegetarian Entrees
Szechuan Tofu
Mixed Vegetables
Rice & Noodles
Vegetable Chow Mein
Chicken Fried Rice
Steamed White Rice
Chicken Chow Mein
Catering for Your Next Chinese-Themed Event – You may book the space we provide for special occasions and parties. We are professional caterers. We specialize in Chinese-themed events, both corporate and personal celebrations. We excel at Chinese-themed party decorations, and you may rest assured that your guests will go back happy and will cherish this memorable experience for many years to come.
Prepare a to-do list. Note all party-related details, including the venue location, guest list, décor, food, costumes, and entertainment. Identify a reputed and reliable Chinese food catering service like New Maxim's Palace, in San Diego. Order party supplies according to the Chinese theme. You may get décor items like authentic bamboo leaf plates or mats, decorative lanterns, chopsticks, hand fans, Chinese scrolls, dragons, etc.
Be the talk of the town by leaving this challenging task to the professionals. Plan your party menu and hire a specialist catering service like New Maxim's Palace. Maintain Chinese cultural and culinary traditions and ideas when it comes to appetizers, dinner items, or buffet items.
Online Chinese Food Delivery in San Diego
We are an experienced and well-known name when it comes to Online Chinese Food Delivery in San Diego. We assure you of providing prompt and seamless delivery services in San Diego. 
Order Chinese Food Online for Quick and Easy Delivery – You may visit our website, and order food online. It is a seamless and easy process. You need to choose a convenient time and method so we can deliver your food promptly without any hassles. 
New Maxim's Palace is your ultimate choice for Chinese food in San Diego. Enjoy our delicious dishes in our cozy restaurant, or order online and relish our delicacies at your home or office. We also provide catering services to make your special events and occasions memorable.
Receive Discounts, Updates on Special Events, New Menu Items, & More!