Satisfy Your Cravings for Authentic Chinese Cuisine at New Maxim's Palace
Are you looking for authentic Chinese food? Look no further. You have come to the renowned New Maxim's Palace, the ultimate in Chinese cuisine. We offer a mind-blowing dining experience. Our master chefs are the trusted names in the Chinese culinary industry. We do not deviate from authentic Chinese food recipes and retain the core essence and unique aroma of traditional Chinese cuisine. No wonder, we are known for the best authentic and delicious Chinese cuisine in San Diego.
We are located at a convenient location and have created a cozy and comfortable atmosphere. We are warm and hospitable. Our team firmly believes in first-class customer service and utmost customer satisfaction. You may order delicious Chinese cuisine online from the privacy or comfort of your home or office. We would love it if you may come to our Chinese restaurant to enjoy some delicious and good Chinese food in San Diego
Mind-Blowing Online Chinese Cuisine for Your Ultimate Delight
We offer the most elaborate and best Chinese food fare in San Diego. If you are too busy or tried to visit our location, you may order online online Chinese dishes in San Diego. Just browse through our menu online and choose your hot-favorite dishes. We will confirm your order within a few seconds and start processing the order at once. We pack our food in secure packaging that even retain the authentic aroma of Chinese cuisine. You can enjoy tasty and flavorsome piping-hot Chinese food that tantalizes your taste buds like never before. Order today for an unadulterated Chinese dining experience! 
Best Takeout Joint for Delicious, San Diego Chinese Food
Come to New Maxim's Palace for a relaxed dining experience in our cozy restaurant. If you have plans for a private lunch or dinner with your special someone, go ahead and order takeout Chinese delicacies from our extensive menu. You may be in a rush and wish to carry the food along, instead of leisurely relishing the Chinese dishes in our cozy location. You can order some takeout Chinese food. You can rest assured of prompt service and accurate orders. Come to us for an undiluted Chinese cuisine experience. We promise super delicious San Diego Chinese Food.
You may choose from some of our hot-favorite Chinese dishes mentioned below and more.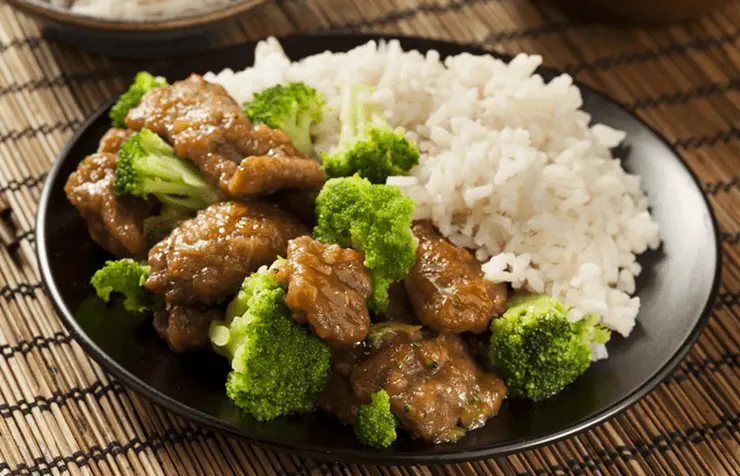 World-Class Chinese Food: For Your Pleasure Only
You will love all our super-delicious Chinese dishes. We recommend some of our specialty Chinese delicacies like Kung Pao Shrimp, Seafood served with the choicest vegetables, Lemon Chicken, Spicy Style Fried Pork Chop, and New Maxim's Palace Specialty Item: Special Clay Pot. You can never go wrong with some delicious flavorful fried rice or some healthy steamed rice with delicious Crab Rangoon to take the feast to the next level! Order today!