Best Chinese Food Restaurant in San Diego for Superlative Food
Welcome to New Maxim's Palace, the 
best Chinese food restaurant in San Diego
 known for its quality and variety. Our team is well-versed in authentic Chinese cuisine. We are the undisputed 
best Chinese food restaurant
 in San Diego, CA. We offer an elaborate menu comprising mouth-watering Chinese delicacies. We take immense pride in presenting the food of China, the nation known across the globe for its culinary masterpieces. Needless to say, we are the most popular
Chinese food catering online. 
We bring streamlined catering to your doorstep. We cater to all corporate events, weddings, and informal private parties.
Enjoy San Diego, the best Chinese food
 with your friends and family.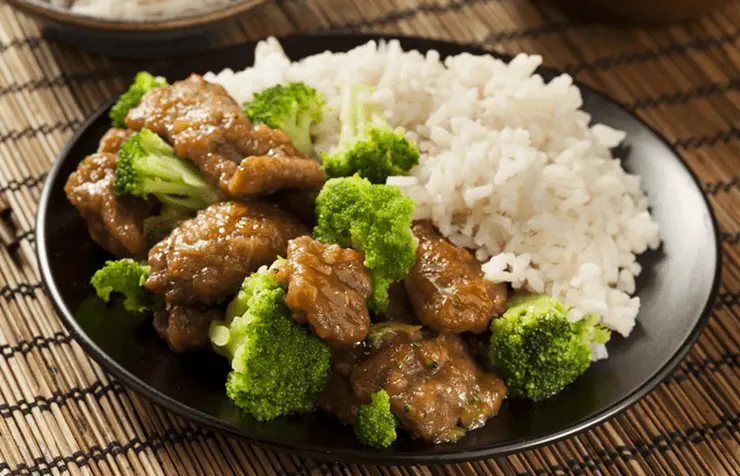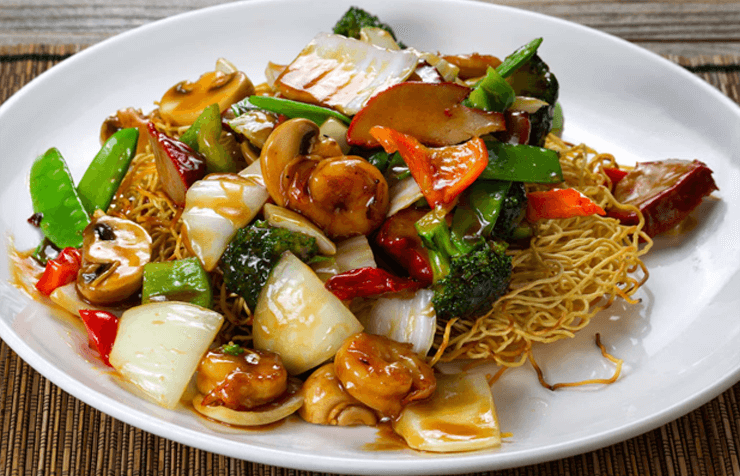 The Best Chinese Food, San Diego CA: Unmatched Taste & Convenience
New Maxim's Palace is the most popular and undoubtedly, the best Chinese restaurant in San Diego. We are a huge hit because of our convenient location, cozy ambiance, authentic Chinese delicacies, and affordable prices. We are the first choice for take-out and eat-in meals in the San Diego community. We are San Diego, best Chinese food with your friends and family.
We have earned a lot of acclaim and goodwill in the culinary world because of our unbeatable taste and top-quality fresh ingredients. Our friendly staff is happy to welcome you with your friends, family, or colleagues to our restaurant. People who are passionate about Chinese food will love our lip-smacking Chinese delicacies, excellent service, and friendly atmosphere. No wonder, we are the best Chinese restaurant for the past three decades.
Best Chinese Food Restaurant for Ultimate Satisfaction
It is challenging to please the palates of everybody. We have managed to do that. All our walk-in or online clients are food connoisseurs and they have stood by us for the last three decades. We are phenomenally popular as the best Chinese food restaurant and enjoy a great reputation. We keep getting shining customer reviews online. Our master chefs focus on preparing food with superlative ingredients and love as the primary ingredient. We never fail to give you a pleasant and fulfilling dining experience. The Chinese food served at New Maxim's Palace has gained remarkable popularity. 
Very few restaurants offer a wide-ranging menu comprising all authentic Chinese delicacies that leave you asking for more. We are the best Chinese restaurant in town. We believe in retaining the essence, flavors, or taste of authentic Chinese food. You can choose from our lip-smacking beef-based, seafood-based, chicken-based, and veggie delights.
Some Popular Chinese Dishes from Our Menu
Best Chinese Restaurant: Order Food Online
Are you not in the mood to step out? Do you wish to enjoy the best Chinese food in town at home or the office? Think of us. Simply browse our interactive and extensive online menu. Choose your favorite dishes from the most impressive best Chinese food menu. We promise fast and seamless delivery and no order mess-ups. After all, we are good at everything we do whether online Chinese food order delivery or take-out and sit-in services. We are certainly the best Chinese food restaurant.  Order online by simply clicking the given button!
Best Chinese Food Restaurant: Top Catering Service in San Diego
We are the most trusted and experienced Chinese food restaurant and caterer. We help you plan and organize grand parties and memorable evenings. We offer a wide-ranging catering menu that includes beef-based, chicken-based, pork, and veggie delicacies. We will make all your corporate and private parties and special occasions a grand success. You may choose the preferred items from our menu. Add them to the cart and then checkout. It is a good idea to notify us a day in advance.
Frequently Asked Questions
We cater to all corporate and personal events, get-togethers, and parties, right from seminars, Christmas bashes, and New Year parties to birthday parties, anniversary parties, and weddings, etc. We are the best Chinese food restaurant, and we provide bespoke catering services. It will be a grand feast if you choose us. We are the ultimate in authentic Chinese food in San Diego. We are the best Chinese food catering service. 
It will be best if you order food at least a day before big parties and grand events. It will save you last-moment disappointment if one of your hot-favorite dishes are not available on the spot booking.
Make your special occasions stand out from the rest with delicious food from New Maxim's Palace, the most renowned and best Chinese food restaurant in San Diego.